Hello all! Welcome both our members and non-members. We are excited to announce that we are hosting our 2023 annual meeting Tuesday evening October 10th at 8pm ET/ 7pm CT. We hope you will join us as we have some great information and ideas happening for the coming year. Save the information below:
Annual TAC Meeting
Tuesday, October 10 · 8:00 – 10:00pm
Time zone: America/New_York
Google Meet joining info
Video call link: https://meet.google.com/spz-vnzd-cej
Or dial: ‪(US) +1 402-410-2305‬ PIN: ‪377 982 162‬#
More phone numbers: https://tel.meet/spz-vnzd-cej?pin=7644242949410
Schedule Highlights:
8:00pm- 8:25pm: Meet the TAC Board and hear updates about this past year. We will also talk about upcoming events and initiatives.
8:30pm- 9:30pm: We would also like to welcome our guest speaker Amy Sear A.P., Dipl. OM. Amy is a well respected speaker and we are so grateful to have her join us for this meeting. Amy is well known for her organized, clear material and her helpful, information filled presentations. She is considered an expert in safety, ethics, laws, documentation and integration. She will be donating a 1 hr CEU presentation on Safety.
9:35pm-10pm: Q&A, Benefits of joining TAC
We hope to see you there! Thank you to all our members and we encourage more acupuncturists to join TAC.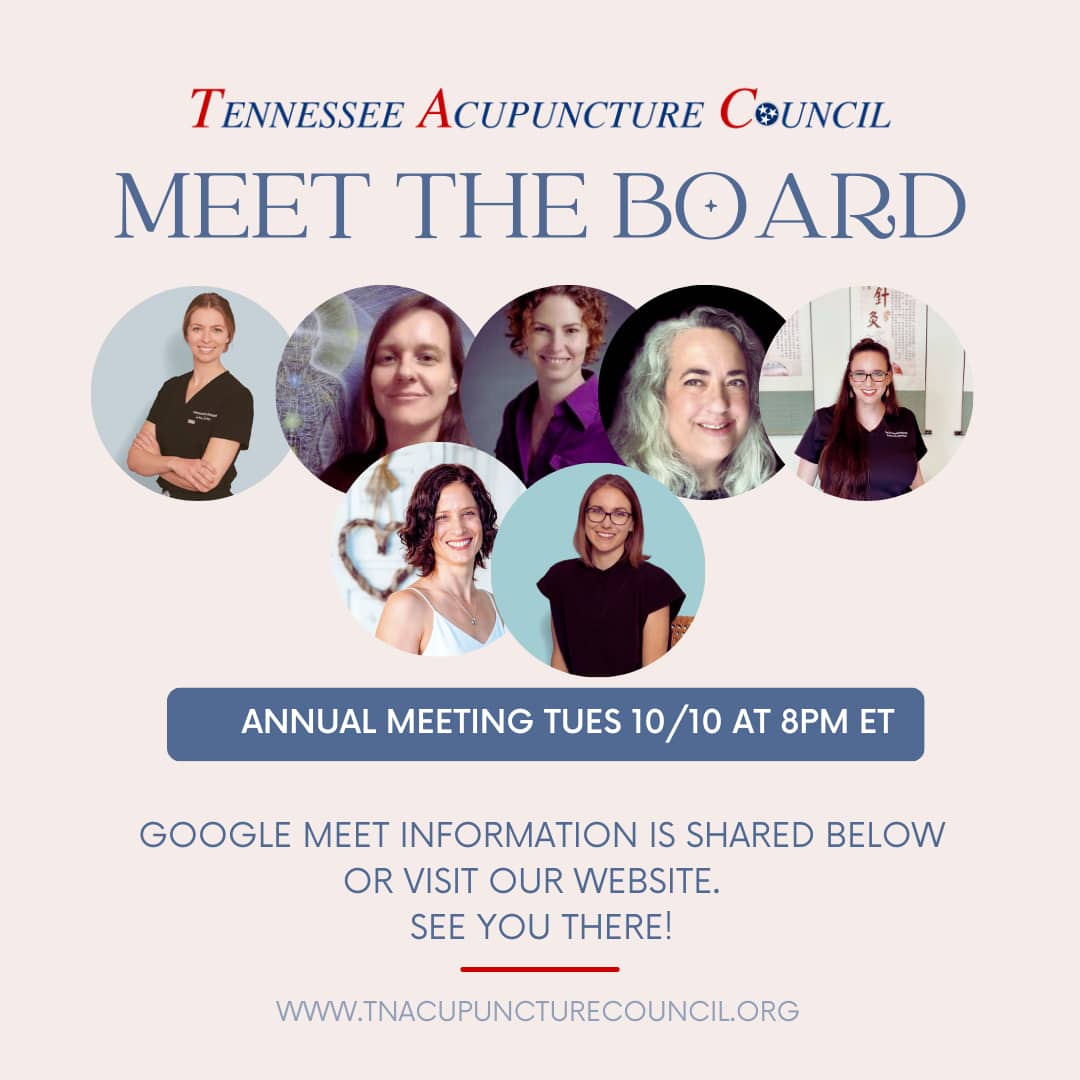 Annual TAC Meeting
Tuesday, October 10 · 8:00 – 10:00pm
Time zone: America/New_York
Google Meet joining info
Video call link: https://meet.google.com/spz-vnzd-cej
Or dial: ‪(US) +1 402-410-2305‬ PIN: ‪377 982 162‬#
More phone numbers: https://tel.meet/spz-vnzd-cej?pin=7644242949410